School Uniform
Dear Parents,
To allow you more choice and flexibility in obtaining school uniform for Warren Farm Primary School we have added an additional uniform supplier - Clive Mark Schoolwear which is based at 11-13 Boldmere Road, Sutton Coldfield B73 5UY (Tel 0121 728 4452). This is in addition to Trutex who have been our suppliers in Erdington for several years (see flyer for contact details below)..
We also hold a small stock of uniform in school.
I trust that this additional supplier will make getting your uniform easier.
Mr McLaughlin
School Business Manager
In the interim period of rebranding, the current school uniform will remain in place for the remainder of this academic year. To support our parents and families in this transition, the school will purchase each and every child a brand new jumper or cardigan with the new school logo ready for the start of the new academic year in September 2023.
A strong brand or uniform provides a sense of belonging for children or adults enabling us to feel part of a team. As a team - staff, children, families and the community - we will provide Excellence in Everything - Achieving greatness that lasts a lifetime.
In making decisions with regard to school uniforms, we have taken account of uniform guidance from the Department for Education. Fundamentally, no school uniform should be so expensive that it leaves pupils or their families feeling unable to apply to, or attend, a school of their choice due to the cost of the uniform. We will keep costs down by taking steps to remove unnecessary branded items and allowing more high-street options, such as supermarket own-label items to form part of our uniform.
The only branded items of school uniform required for your child from September 2023 will be a school jumper or cardigan, meaning parents will be able to buy most uniform items from a wide range of shops. Whilst our branded items do need to be bought from specific shops we will ensure that cost and value for money are given the highest priority when appointing suppliers for these items.
Clive Mark Uniform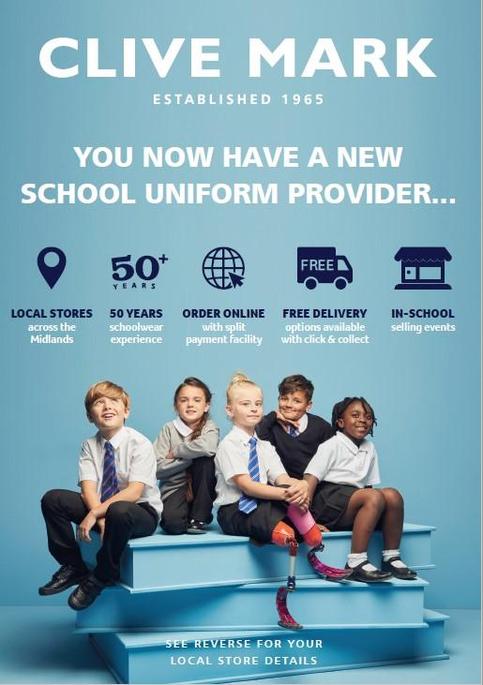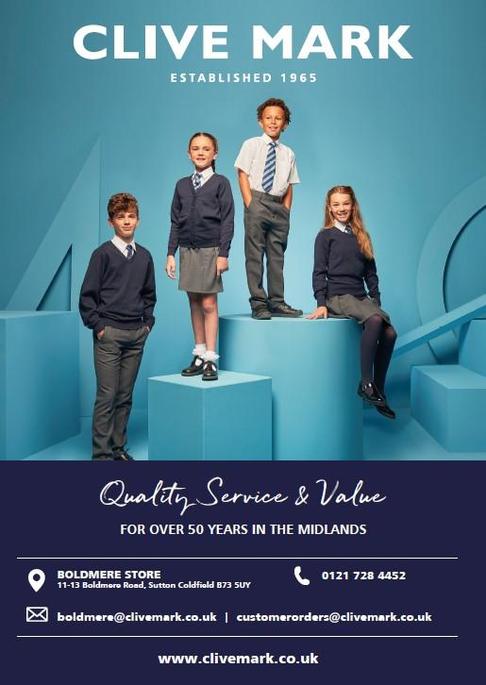 Trutex Uniform Supplier Order Link
With effect from 20th April 2020, Warren Farm Primary School uniform will now be provided by:
Trutex Schoolwear & More
71 High Street
Erdington
Birmingham
B23 6SA
Website: http://www.crestedschoolwear.co.uk
Telephone No: 0121 350 8444
Opening Hours: 9.00am-5.00pm, Monday to Saturday
Trutex have the advantage of being open on Saturdays and through the school holidays.
Credit and debit cards payments are accepted.
School office will hold a small amount of stock.